Acupuncture at Permenter Chiropractic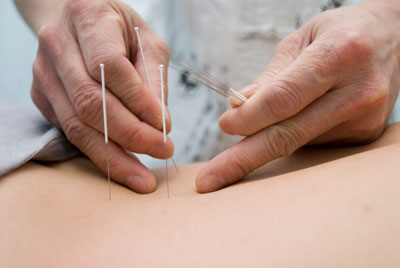 At Permenter Chiropractic, we're proud to offer our patients a three-stage approach to care to bring the best possible results.
When you visit us for a chiropractic adjustment, your session will typically begin with a few minutes of relaxation on our intersegmental traction table to increases blood flow to the discs and relax the muscles and ligaments of your spine.
After your adjustment, Dr. Permenter may provide some acupuncture. Instead of using needles, we use electricity because it is faster and pain free. Targeting these acupuncture points, mostly in the ear, allows your body to release endorphins, our bodies natural pain reliever, which can lead to quicker recovery.
Chiropractic and Acupuncture complement each other, and when used together produced great results.
Get Started Today
If you are wondering how chiropractic adjustments coupled with acupuncture can be beneficial to your recovery. Get started today by calling us at 704-569-3130 or click here to schedule online.
We proudly accept a variety of insurance plans, have flexible payment plans and convenient, efficient appointments.
CONTACT US »

Acupuncture East Charlotte, Matthews NC | (704) 569-3130