Chiropractic Care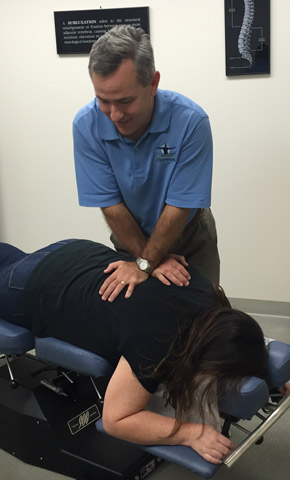 Dr. Permenter's main concern when it comes to your chiropractic care is to locate the areas of the greatest stress in your spine and body caused by restricted joint motion. Restoring motion to these joints with chiropractic adjustments will allow the tissues to heal.
Our Techniques
Dr. Permenter utilizes many chiropractic techniques when treating his patients. His primary technique is Motion Specific Technique. Other techniques include Diversified, Activator and Charrette Extremity Protocols.
In addition to chiropractic adjustments, we also incorporate intersegmental traction and electrical acupuncture into the care of most patients.
Typically, before your adjustment, you will lay on our intersegmental traction table, which increases blood flow to the discs and relaxes the muscles and ligaments. Following your adjustment, needleless electrical acupuncture may be performed to speed the healing process.
CONTACT US »


Chiropractic Care | (704) 569-3130